Attract Your Ideal Clients With Inbound Marketing
Free 30-minute "Attract Your Ideal Clients with Inbound Marketing" Strategy Session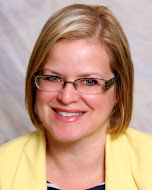 Are you serious about growing your travel business? Are you ready to attract more clients, have more money and create more impact in the world?
If you want to learn how you can use inbound marketing to attract new clients, this consultation is for you.
If you are serious about building your business, I invite you to request a free 30-minute inbound marketing strategy session. Just fill out the form on the right.
About Your Free Consultation
During this consultation, a $295 value, I will review your business situation, your goals, your challenges and give you focused, strategic, inbound marketing advice.
I'll also give you a recommendation on what the best step is for you based on where you are now. You'll leave the call with clarity and focused next steps to develop your inbound marketing strategy so you can reach more people and make more money.
This consultation will help you:
Create a sense of clarity about your business revenue goals
Find out the essential building blocks for having the business of your dreams
Discover the #1 thing stopping you form getting the results you want
Identify the most powerful actions that will move you towards business success
Complete the consultation with the excitement of knowing EXACTLY what to do next to create the business you really want