What is An Offer?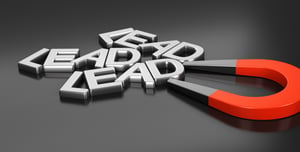 An offer, also commonly known as a lead magnet, is a piece of content, a special discount, or other bribe that is perceived of high value by your target travelers. It has to be something that they want badly enough that they are willing to give you their personal information in order to get it. By making your offer irresistible, you'll convert more of your visitors to leads.
Examples of offers in the travel company space include destination or travel guides, special promotions for those who subscribe to a list, subscriptions to special newsletters or high value print magazines, or even sample itineraries. Our client Roux Luxury Travel, a Virtuoso affiliated agency, has been very successful offering complimentary subscriptions to Virtuoso's award-winning Virtuoso Traveler Magazine to leads who opt into email and print marketing on their website. Here's what that looks like: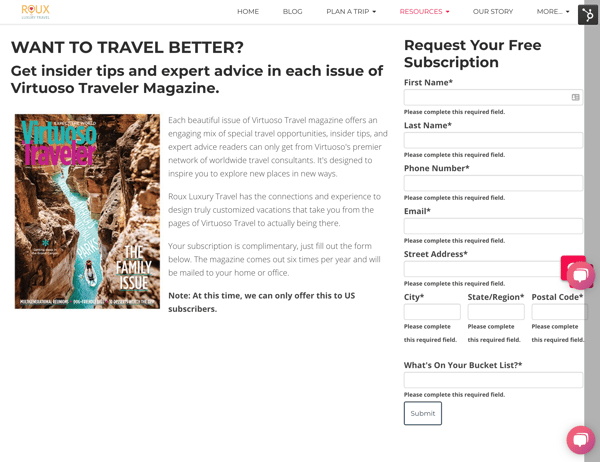 In deciding what to offer, it's important to consider two factors: your buyer persona and their stage in the buying process. A buyer in the consideration stage who is just thinking about planning a vacation may find a free destination guide irresistible, but not be ready to committ to requesting a quote or a consultation.
Ideally, you'll want to create three offers - one for prospects in the awareness stage (just beginning to think about their next vacation), one for the consideration stage (starting to look at alternative destinations and reading advice online), and the decision stage (ready to get quotes and book a trip). Most travel websites I visit only have one call to action - a "request a quote" or "schedule a consultation" button. They are missing out on earlier stage leads that with a good lead nurturing program could be ready to book.
How Do You Create an Irresistible Offer?
Whether your offer is for a free guide to Antarctica, a free magazine subscription, or a special discount code for one of your tours, your goal as a marketer is to get your target traveler to say "yes" to your offer.
You can make your offer more desirable by including elements of exclusivity, scarcity, and social proof in your offer. Your target prospect needs to think that the offer is worth more than the information you are asking for in return. It should also be easy to consume. For example, a traveler might prefer a quick checklist than a long ebook.
How to Add the Element of Scarcity to Your Offers
Making your offer available for a limited time is one of the more obvious ways to create scarcity and travel companies use this a lot with promotions. For example, "Book a River Cruise by 12/1/17 to Save $1500 Per Couple" uses a deadline to create scarcity and entice prospects to book now.
Another way to create scarcity is to limit the quantity of the offer. In some studies, limited quantity or supply offers have outperformed limited-time offers. Why? Because it's hard to tell when an offer of limited quantity will run out, while a time-based offer has a known end time. Limited quantity offers are great for not only getting people to say "yes" to your offer, but to avoid procrastination completely.
You can also combine limited quantity and limited time, such as an exclusive group trip that is limited to 20 guests and must be booked by a certain date. Fear of missing out is a powerful motivator.
Use Social Proof To Make Your Offer Irresistible
Showing that others have downloaded your offer can be a powerful factor in motivating a prospect to take you up on your offer. Using widgets that show the number of times a piece has been downloaded, or copy that states how many have signed up can be a great way to do this. If you have these numbers, show them off, but make sure they are true and believable.
Take Advantage of News and Trends
Newsjacking is a way to leverage current events or trends and to draw attention to your offer. Aligning your offer with topics that are trending in the news or on social media can be a powerful way to make them irresistible. For example, when Downton Abbey was all the rage, tour companies began offering tours to England focused on the series, and country house hotels in the area used the public's fascination with the series to attract travelers who wanted to stay in a grand country house.
Write a Great Title
A great title can make a huge difference. The title of your offer is important so make sure you make it compelling. The goal is to connect emotionally with your prospect. Try the Advanced Marketing Institutes Headline Analyzer to see how well your headline resonates.
Make Sure Your Offers Target Different Buying Stages
Every prospect is at a different stage of exploring your product or service. Someone at the top of the travel buying cycle may be more interested in an informational piece like a guide or ebook to a destination, whereas someone more committed at the bottom of the cycle might be more interested in a quote for one of your tours. You don't need to pick and choose; create offers for each phase, and include a primary and secondary CTA to these offers on various pages throughout your site.
How Do You Create An Effective Call to Action?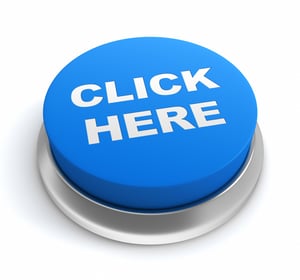 Call to Action buttons, or "CTAs" for short, are those buttons on a webpage that you click to respond to an offer. CTAs will show up on your product pages (non-landing pages), in display ads, email, social media, direct mail and pretty much anywhere you can market your offer. Rather than treating these as an after-thought, you should put some energy in creating attractive buttons that get your prospect's attention and entice him or her to click. If your CTAs don't capture people's attention and persuades them to the click, then your offer is useless.
Where to Place Your CTA
Where you place these buttons on a webpage or email is critical to getting your prospect's attention. We recommend placing CTAs above the fold on your webpages, in the space where your web page is viewable to the user without having to scroll down. This helps twice as many visitors see it, since about half of your page visitors will not scroll down past the fold.
Be Clear and Specific
Your CTA should convey exactly what your prospect will receive as specifically as possible. If you're giving away a free guide to Italy, say "Download our Free Guide to Visiting Italy", not the more generic "Download Now". Make sure the CTA clearly conveys the benefit of what you're offering to increase clicks.
Use Contrast to Make Your CTAs Stand Out
Avoide CTA colors and designs that blend in with the colors of your website. Also, make sure the design makes it obvious that it's a clickable button. Here is an example from our website:
The box looks like a push button, and the text clearly describes what you will receive if you click on the offer.
Link to A Dedicated Landing Page
Once your user clicks, you should never send them to a generic website contact us page or home page. The click should send the visitor to a dedicated landing page that further describes the offer and includes the form to fill out to download the offer. Even if your CTA is not a specif offer like a download, you should still send them to a targeted landing page that is relevant to what they are looking for.
Include a CTA on Every Page of Your Website
If your website has separate product or service pages, include a CTA on each of them to a relevant offer. When you have a visitor who converts to a lead on one of your landing pages, and you send them to a Thank You page, use a CTA for a related offer to reconvert that visitor and move them along the buying process. For example, if you offer your visitors a free guide to Italy, that Thank You page could include a CTA to encourage them to schedule a consultation with one of your travel planners.
How to Create Effective Landing Pages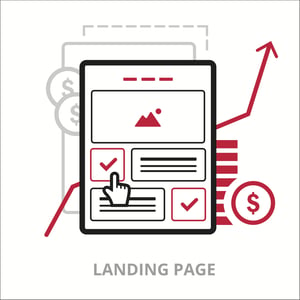 The Landing Page is one of the most critical elements of your lead generation system. Using landing pages rather than standard web pages helps you send your visitors to highly targeted offers without the distractions on everything else on your website. The only purpose of a landing page is to entice the visitor to give your their information so they become a lead in your contact management system, and everything about the page is designed to drive that result. Here, I'll go over some best practices for landing page design.
Designing a Landing Page
A landing page has several elements.
Use of Website Menus on Landing Pages
When someone visits your landing page, your job is to give them one option, to fill out the form. One way to accomplish this is to remove all other navigation links or menus from the page so that the user has only one option - to fill out your form. Having links to other pages on your website distracts your user and reduces your conversions.
Make Sure Your Landing Page Headline Matches Your CTA
Keeping the headline of your landing page consistent with the CTA that sent your visitor there builds trust. A mismatch may cause confusion. For example, if your CTA is for a free Guide but your landing page headline references an eBook, your visitor may wonder if they have the correct link.
Keep Your Design Simple and Clean
Eliminate unnecessary clutter from your landing pages. Avoid including distracting charts, images and logos. Be brief and to the point and try to keep all of your content above the fold of your page to maximize conversions.
Describe the Benefits of Your Offer
Your landing page should emphasize the benefits of the offer in a brief paragraph or using bullet points. Make sure your copy conveys the benefits to your visitors of opting into the offer, not just a description of what they'll get.
Social Sharing Buttons
Your Landing Page should include social sharing buttons so that your visitors can easily share your offere with their connections on social media. Make it easy for them to do so and drive additional traffic to the page.
Add Proof Elements to Decrease Anxiety
Adding a privacy statement that states their email will not be shared or sold can help build trust and increase conversions. Social proof elements can also help. Consider including some testimonials on your landing page.
Optimize Your Landing Page for Search Engines
Make it easy for search engines to find your landing pages and blog posts by optimizing your pages for search. Be sure to follow these best practices when creating your landing page:
Optimize your landing page around one primary keyword. If you oversaturate a page with too many keywords, the page will lose its importance and authority because search engines won't have a clear idea of what the page is about.
Make sure you use your primary keywords in your page headline and sub-headline.
Include your keyword in the text of your landing page but makes sure the use makes sense and is relevant to the rest of your content.
Include your keyword in the file name of your landing page image (e.g. mykeyword.jpg) or use them it in the ALT tag.
Include your keyword in the page URL.
Create Multiple Offers and Landing Pages
Don't stop at just one offer and landing page. The more content, offers, and landing pages you create, the more opportunities you'll have to generate leads for your business.
Creating Effective Opt-in Forms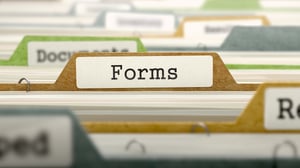 The forms on your landing page are the keys to converting clicks into leads, and there are several best practices you should follow to create effective forms.
Form Length
One of the most frequent questions we get is how many questions you should ask on the form. Generally, the more questions you ask, the less conversions you'll get. Every business is different, but in most cases, you should limit the questions to the minimum amount of information you need to effectively follow up with each lead to close the sale. For most, this means names and email addresses, but others will also want to require a phone number.
To decide what's best for you, consider your buyer persona for your ideal travel customer. Some people are okay with giving their phone numbers, others never want to be called but don't mind leaving an email. But you should also consider your lead quality. Leads who leave a phone number and an email are proabably more serious and give your sales reps two ways to contact them to follow up and get a booking.
There are also ways to make your form appear shorter, by decreasing the space between questions or putting multiple fields on one line This makes it seem easier and can also increase conversions.
The "Submit" Button
Instead of using "Submit" on your form submission buttons, consider referring to what the prospect is getting. Turn this button into a benefit by saying "Get Your Brochure Now" or "Download the Italy Guide" or something that refers to what the prospect is getting, not the information he or she is submitting.
As with CTAs, you should make sure your button is colorful and eye-catching.
Consider Replacing Forms with Chat Bots
Replacing a form with a chat bot can sometimes help increase conversions. For example, on this page, we have a chat bot that will pop up and ask you if you'd like to download our tips, rather than click the link, go to the landing page and fill out the form. Interactive content like this tends to increase conversions. Drift, a leading chat bot software company, reports that many of its customers were able to double their conversions by installing chat bots on their websites.
Use Multiple Channels to Drive Traffic to Your Offer
In promoting your offer, think beyond your website. You can use other channels to drive traffic to your offer, such as social media, emails, or text messages.
Your Blog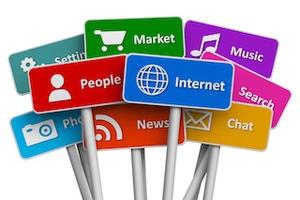 According to HubSpot, companies who blog 6-8 times per month get twice the lead volume of companies that don't. You can promote your offers in your blog posts by including a CTA to a relevant offer at the bottom the post and hyperlinks to your landing page within the body of your blog post.
Email Marketing
You can promote your offers to your existing list of opted-in subscribers. Some best practices to follow:
Send people valuable offers. If you send really interesting or valued offers -whether it's downloads, discounts or educational content - people will more likely share your emails with their friends or colleagues.
Send your offers to a segmented list. Avoid sending generic offers to everyone on your list. You'll get better results if you target the offers based on related interests. For example, if you have a list of travelers interested in cruises to Europe, send them offers that match their interests, such as a guide to the best culinary cruises to Europe.
Give people the tools to share. Don't forget to add a "Forward to a Friend" link or social media sharing buttons within each email so people are encouraged to pass it on.
Social Media
Social media is a great way to promote travel, and you'll want to share your offers on the networks that are most relevant to your target market. Some tips for Social Media:
Build a following. Building a relationship with potential customers is a critical first step. Social media connections are really about people-to-people, not always company-to-individual. You'll need to have human interaction my commenting, messaging and responding to those who interact with your page in a timely manner.
Remember, social media is a dialogue and it shouldn't always be about promoting your next trip. Try to post at least three purely educational or entertaining posts for every post that is promotional about your company.
Publishing and sharing links to your blogs and landing pages is the single biggest lever to increase lead generation through social media. Share your new content offers by posting links to landing pages, and in addition, share blog posts, discounts, and other great resources.
Organic reach on social media has shrunk over the last few years and it's getting harder to stand out. You may need to allocate part of your marketing budget to paid social media advertising to promote your offers to your followers or other targeted audiences.
For a case study of how we used Facebook to generate travel leads for a travel agency, click here.
Online Review Sites
Links to your travel business on review sites, such as Google Places, Yelp, and Trip Advisor can be very helpful in generating leads. Make sure your profiles are up to day using a local SEO tool like Moz Local. For review sites, make sure someone on your team is staying on top of monitoring reviews, responding, and encouraging your happiest customers to leave those 4 and 5 star reviews.
Promote Related Offers Within Offers
If your offer is for a guide to Italy, make sure you include CTA's and links to other related offers the reader can download.